---
The Mystery of the Flower Garden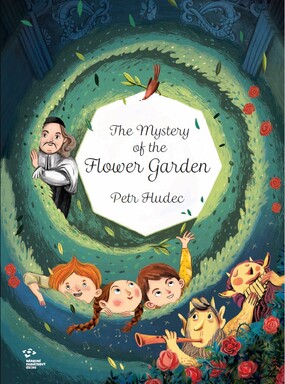 250 Kč170 Kč
in stock
Buy
"We remember everything."
"Remember? Who is speaking?" Robert asked.
"We, the trees. We have been here since the beginning. We remember how the garden was built and we are witnesses to its continuation. Touch the tree and you'll see. It'll only take a moment."
Robert spends his holidays at his grandparents' in Kroměříž. During a visit to the Flower Garden, he finds himself, thanks to the memory of the trees, in the times when this "Pleasure Garden" was built. He gets a chance to discover the appearance, meaning and beauty of the garden to an extent that is impossible in its present day condition. He does this thanks to his new friends, Dorothy and Johann, and many other people as well: gardeners, artists, noblemen and even the founder of the Pleasure Garden himself, Bishop Karel. At the same time, old myths come to life and are replayed in Robert's story.
His return to the present is not filled with nostalgia that today the garden is just a reflection of its former glory, but with the awareness that it is still possible to experience the atmosphere of an Early Baroque garden there. Accept an invitation not only to read this book but also to visit the Pleasure Garden in Kroměříž.
Contents:
In a Garden Labyrinth
In a Geometrical Garden
The Garden of Venus
Fire and Water
The Afternoon of Pleasures
The Evening Celebration
The Bow and the Lyre
In the Light of Apollo
Ingredere hospes
---
You might be interested in